We know how stressful initial diagnosis and ongoing care can be. With 7 locations thru out the Miami Valley, we can schedule at a location that is convenient for you. Our scheduling team is available Monday – Friday, 8-4:30. Once you make an appointment, all facets of our services-from the latest research findings to the most advanced technology will be made available to you in a personalized care plan from our Care Team.
Call us to schedule an appointment: 937-293-1622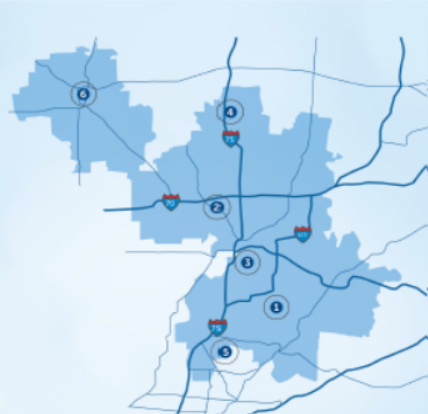 We accept most insurance carriers and our staff will work with you before your appointment to ensure you will have the coverage you need. We will do our best to help eliminate the worry so you can concentrate on getting well.
Patient Assistance Programs
Depending on your insurance and personal financial situations, many of our pharmacology partners offer patient assistance programs that may cover part, or all your out of pocket cost associated with your medication regimen. We will schedule you with your Financial Counselor before beginning treatment. During this visit your Financial Counselor will evaluate your individual situation and will initiate application for any benefit you may be entitled to. If you are interested in financial assistance, please bring proof of income to this appointment.
What To Expect From Your Financial Counselor:
Review of your insurance benefits and estimation of patient financial obligation.
Determine eligibility for co-pay assistance.
Set up budget-friendly monthly payments.
Review / interpret your medical bill.
Coordinate further assistance through our affiliates, as needed.
We understand that emergencies and special needs can occur and will do our best to accommodate your specific needs. We request that should you need to cancel an appointment to please provide us as much notice as possible for us to enable another patient to be seen.
We ask that you always:
Bring your insurance card
Let us know when you change your address, telephone number, employment, marital status, and insurance
Bring a list of all medications that you are currently taking (including over the counter remedies, vitamins, and herbal supplements)
Write down any questions or concerns you may have to discuss with your physician
If you wish, bring someone with you to listen to your physician's comments and responses to your questions
Make your next appointment every time you visit the clinic. This includes lab, medication (?) and radiology appointments.