Dayton Physicians Network Urology is proud to offer robotic surgery in addition to more traditional open surgeries. Robotic surgery is an advanced form of minimally invasive surgery where patients often experience less pain, less blood loss, a shorter hospital stay, and a quicker return to normal activity when compared to non-robotic surgery.
The da Vinci Surgical System is a technologically advanced system that uses miniaturized robotic instruments introduced via tiny incisions. Although it is called a robot, the da Vinci Surgical System cannot operate on its own; the instruments are under direct control of the surgeon.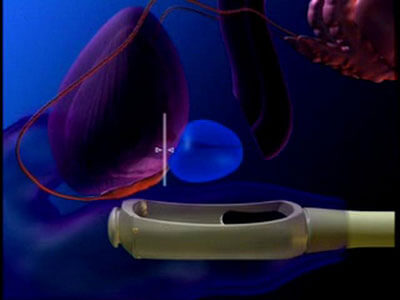 As the surgeon is operating the robot, the computer system scales, and filters and translates the surgeons hand movements into more precise micro-movements of the instruments, offering more control and range of motion than standard instruments. This type of surgery allows the surgeon to use complex surgical movements while performing precise operations in hard to reach areas.
The surgeon controls the robot from a console and views the surgical site with a 3D high-definition view of the surgical area via a small camera that provides better-than-ever images. Watch video
Benefits Of Robotic Surgery
Entire surgical procedures can be performed through tiny incisions, preventing the need for a large incision. Robotic surgery can be used to perform routine, complex and delicate surgeries.
Reducing recovery time and getting patients back to their normal activities more quickly are just some of the benefits of robotic surgery. Other benefits include shorter hospital stays, less scarring, reduced chances of infection, and fewer complications.
Considerations For Robotic Surgery
Robotic surgery is not appropriate for all urological conditions or patients.
As with any surgery, complications, such as infection may occur, no matter how low the risk. Minimally invasive surgery procedures carry specific risks, such as longer operating and anesthesia times and short-term nerve damage due to positioning of the patient on the system's table. After surgery, some patients may experience shoulder pain or pain due to the gas used during the surgery. All patients undergoing robotic surgery should discuss any concerns or questions with their surgeon.
Dayton Physicians Network Da Vinci Certified Robotic Surgeons
Our doctors have performed thousands of robotic surgeries since the technology was available in Dayton in March, 2006.
Surgical Procedures Offered By Our Surgeons:
Partial Nephrectomy
Cystectomy
Partial Cystectomy
Pyeloplasty
Ask your surgeon if robotic surgery is an option for you.
Schedule a consultation with one of our certified da Vinci robotic surgeons:
Please call 937-293-1622
We're here for you, leading the way with the latest technological advances.