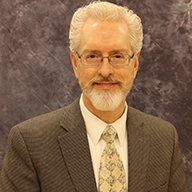 Welcome!
Dayton Physicians Network takes a comprehensive approach to Patient Centered Care because it often takes the combined skills of several medical professionals to provide the best possible care for a patient. This is especially true when dealing with cancer or other serious conditions. Care is best when the various people involved are well connected. This connection improves communications, reduces wait time and also reduces travel time, keeping your loved one close to home for care.
At Dayton Physicians Network our Vision is to be the BEST PLACE FOR CARE and Mission to Exceed Expectations in quality of care, scope of service, compassion, timeliness and cost effectiveness.
That is why Dayton Physicians Network brought together a comprehensive team of multi-disciplinary Oncologists, Hematologists and Urologists, who work closely with other highly trained and experienced medical specialists – including pathologists, radiologists and surgeons – to provide precisely the care and treatment you need, want and deserve.
All of the doctors in Dayton Physicians Network are recognized leaders in their fields, with the credentials to provide it. We have the region's leading team of board-certified physicians and experienced staff using advanced technologies to provide Patient Centered Cancer Care, Radiation Therapy, Urology and Hematology. All of these team members are committed to this unique collaboration that has one simple goal…
To provide the very best care for our patients. Best Expertise, Best Access, and Best Value.
Dayton Physicians Network was one of the first oncology focused physician practices. Today, we have grown to 50 physicians and mid-level providers and 350 employees. We provide support services for patients and their loved ones, offering immediate care at 12 practice locations from Greenville to Middletown keeping them close to home.
We're here for you!
Sincerely,



Charles L. Bane, MD
President, Dayton Physicians Network