Did you know Dayton Physicians Network can fill many of the prescriptions that are written during your visit? Most pharmacies do not carry the specialty medications commonly prescribed by our physicians. Our Pharmacy Services Department has these medications ready for you, and will navigate through the complexities associated with insurance coverage. Our staff is here for you, and has the knowledge and experience necessary to ensure you receive the medications you need as quickly and as affordably as possible.
We will obtain prior authorization for you to assure your medications are covered under your insurance. We know that cancer related medications can be costly to you; therefore, we provide financial counseling and will navigate you through the co-pay assistance process because we're here for you when you need us most!
Our pharmacy team is knowledgeable about the medications prescribed by your physician and is available to answer any questions about your prescription. When you choose our prescription services, you can be confident in knowing we're here for your prescription needs.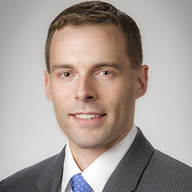 For More Information about Dayton Physicians Pharmacy Services Click one of the options below:
Our pharmacists have the clinical expertise you need. Call the pharmacy at 937-245-6320 and ask to speak to the pharmacist.
A Dayton Physicians Pharmacy team member can help determine what options are best for you if your insurance plan
If you have received information regarding a medication recall, please contact the pharmacy at 937-245-6320 for more information about next steps.
Our pharmacy team members are experts in determining where and how to obtain even the most specialized medications. Give us a call and we'll start the process with you.
Need to transfer a prescription? No problem, ask a member of your desired pharmacy to contact us; we'll be happy to help.
In the unlikely event an emergency or disaster prevents you from getting your medications from Dayton Physicians Pharmacy, our pharmacy team will make alternate arrangements to get you the medications you need. Call us at 937-245-6320 and listen for the instructions we have provided regarding what to do in the case of an emergency or disaster. For more information on how to plan for a disaster or emergency, click here.
Dayton Physicians Pharmacy works closely with a dedicated team of Financial Counselors who are experts in finding resources to help reduce the financial burden associated with some treatments. Contact a pharmacy team member, and we will connect you with a Financial Counselor with the expertise you are looking for.
Joshua Cox, Pharm.D., BCPS
Director of Pharmacy
Pharmacy Hours and Contact information:
Monday through Friday:
8:00 AM – 4:30 PM
Phone: 937-245-6320
Fax: 937-771-2323