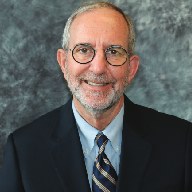 Welcome!
Dayton Physicians Network is a comprehensive multidisciplinary group of Medical Oncologist/Hematologists, Radiation Oncologists, and Urologists. We work closely with other highly skilled medical specialties in the community such as gastroenterology, pulmonology, ENT, surgery, radiology, and pathology. This collaboration of care allows us to provide you with the best local evidence based medical care.
Patient Centered Care is our mission. We have the region's leading team of board-certified physicians, nurse practitioners and experienced staff to provide Patient Centered Care. By putting the patient first, this model of health care delivery allows us to meet and exceed your expectations by precisely providing the care and treatment that you need, want, and deserve.
All of our team members are committed to providing you with the very best local care.
We formed the company in 2006 and have grown to over 41 physicians and mid level's as well as over 350 employees. We are proud to serve Southwest Ohio communities at the several convenient locations that are close to home listed by specialty:
Medical Oncology/Hematology
Atrium Medical Center, Middletown, Ohio
Dayton Physicians, Englewood, Ohio
Dayton Physicians, Troy, Ohio
Greater Dayton Cancer Center, Kettering, Ohio
Wilson Memorial Hospital, Sidney, Ohio
Radiation Oncology
Atrium Medical Center, Middletown, Ohio
Miami Valley Hospital South, Centerville, Ohio
Miami Valley Hospital North, Englewood, Ohio
Upper Valley Medical Center, Troy, Ohio
Wayne Cancer Center, Greenville, Ohio
Urology
Miami Valley Hospital South, Centerville, Ohio
Miami Valley Hospital North, Englewood, Ohio
Sincerely,



David Key, MD
President, Dayton Physicians Network